Nick Carter and Aaron Cater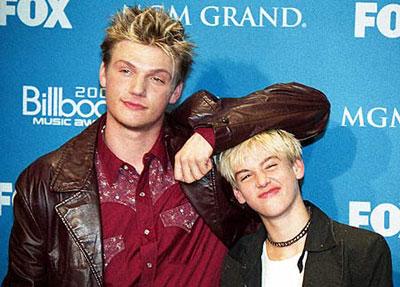 Okay, speaking about celebrity crushes, I can't skip them. I loved them so much during my teenage. Even my baby brother's name Nicko refers to Nick Carter, hahahaha. But their careers are not doing great lately. It's okay. There are other cute guys out there ;D
Dave Moffatt
I should have wondered why he never dated any girl! Last year I found out that he's a gay.
Bertrand Antolin
When I was in the sixth grade, I always watched Clear Top 10, mostly because he was the host (with Dewi Sandra). Well, I've just heard the rumour about his marriage with Indra L. Bruggman. Okay, he's another gay.
Tom Welling
I love him in
Smallville
! The cutest Clark Kent ever. And I'm glad he's married.